Particleboard is an engineered product formed using waste wood products, such as sawdust, wood chips and sawmill shavings. The product is mixed with resin adhesives, formed into a sheet and heat pressed. The product is lightweight and relatively low cost.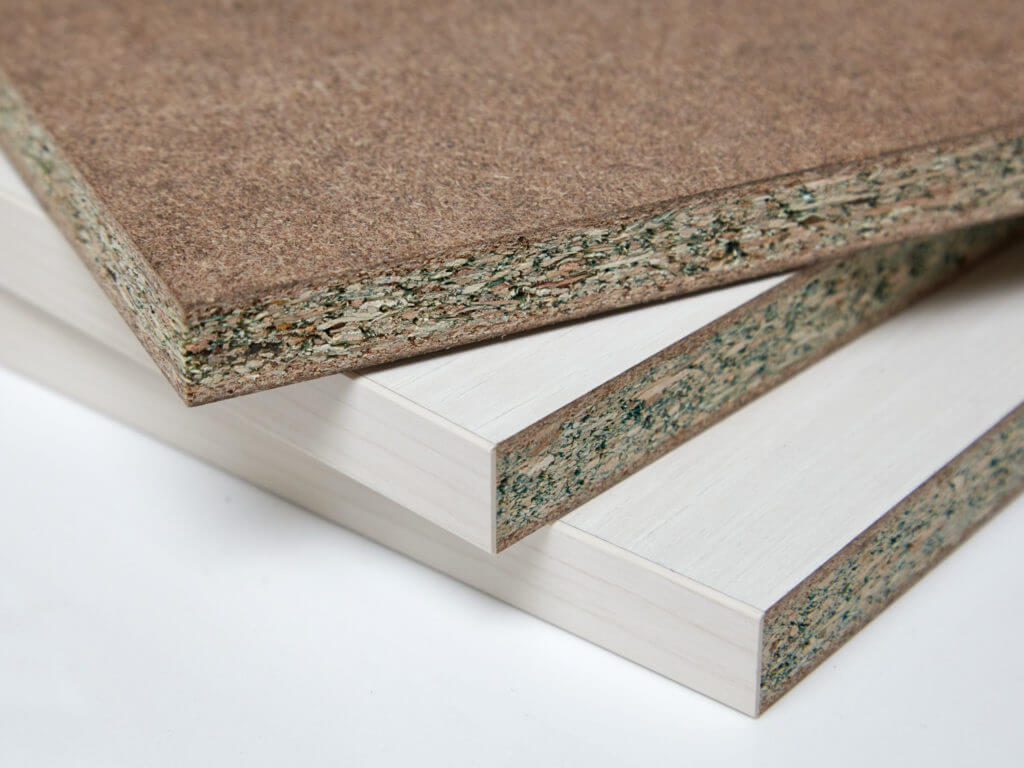 MDF (Medium Density Fiberboard) is an engineered composite product made up of small wood fibers from soft and hardwood. These are mixed with resin adhesive and hot pressed to form a board. 
MDF has a smooth finish with no wood grains making it easy to paint and cut. It is a denser and stronger material than particle board.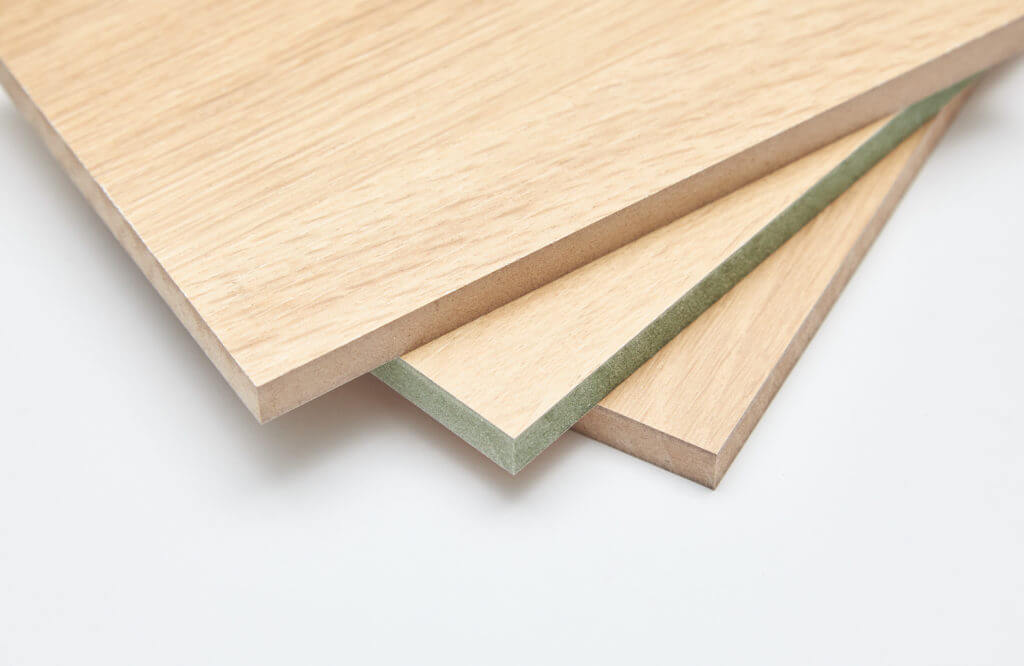 Plywood is an engineered product made up of multiple sheets of veneer. The sheets are bonded and pressed together using adhesive to create one sheet. There are different grades and thickness of plywood dependent on the thickness and process used to compact during manufacturing. Plywood is a very sturdy material that is adaptable to different types of construction from flooring to cabinetry.